Architecture of Interior and Furniture Design – Bachelor
Architecture of Interior and Furniture Design – Bachelor
This program is focused on the development of wood science, through the use of technology and the application of the most modern practices, which are applied nowadays, not only in Kosovo, but around the world. The skills that students will possess are in line with the demands of the job market.
The aim
By linking theoretical and practical learning, with engagement in laboratories and with the implementation of various projects, the program aims to help students master the appropriate skills, which prepare them not only for the national market, but beyond this, for international market.
General objectives
In order for students to succeed in the future, in a competitive environment that is constantly changing, the University offers them theoretical and practical lessons, which helps:
develop basic concepts in interior design and architecture, as well as production engineering;
recognize wood materials and their processing technologies;
develop and design products suitable for the market (including market research, planning, design, calculation, etc.) and
apply their theoretical and practical knowledge in designing a research paper / project.

Employment opportunities in the future
Upon completion of studies, the graduate would be able to work at:
designing of wood products in interior,
teaching in primary and secondary technical institutions,
design studio,
interior manufacturing companies for interior furniture products, or
businesses and product management companies.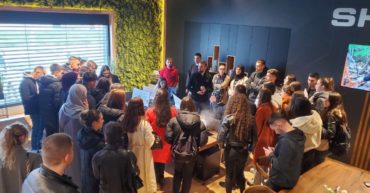 This post is also available in: Albanian