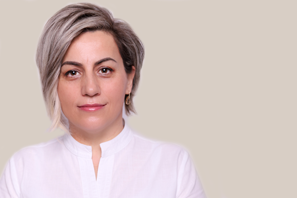 Address:
Str. Universiteti, p.n. 70000 Ferizaj, Republic of Kosovo..
Prof. As. Dr. Fakije Zejnullahu
Prof. Ass. Dr. Fakije Zejnullahu is a lecturer at the University of Applied Sciences in Ferizaj – UASF, in a regular working relationship from 1 Octo2019, and she continues to be as part-time professor in Computer Science Faculty at the ILIRIA College, Pristina
In October 2019, the Ministry of Education, Science and Technology named Dr. Zejnullahu as member of the Scientific Council for the scientific field" Interdisciplinary Research for Information and Communication Technology"
Except this, Dr. Zejnullahu, since 2018 is engaged at the Kosovo Institute for Public Administration as a Trainer of government officials in topics: (1) Research Methods and SPSS; (2) Project Management with MS Project; (3) e-Government and m-Government; (4) Human Resources Management Information System; (5) Electronic archiving and document management System; and (6) Microsoft Office package.
Prior Lecturer at UASF, Prof. Ass. Dr. Fakije Zejnullahu worked as: a part-time profesor at the University of Prizren "UKSHIN HOTI"(01/10/2014 – 01/10/2016), AAB College, Pristina (01/10/2012 – 01/09/2014); ICT Teacher at the Universum College, Pristina (01/09/2005 – 15/06/2008); Gymnasium "Sami Frasheri", Pristina (01/09/2005-31/07/2006) and Gymnasium "Naim Frasheri", Shtime (01/09/2004 – 31/07/2005).
In addition to the academic world, professor Zejnullahu, during the period of time: July 2007- October 2019 was employed on Ministry of Public Administration, on the different leadership positions, as: (1) Acting-Director for Management and Integration Systems (20/01/2014 – 01/11/2014); (2) Head of Division for Management and Integration of Information Systems(01/03/2010 – 20/01/2014); (3) Head of Section for Projecting and Management of Information Systems(01/11/2014 –31/10/2019); and (4) Head of Section for Software Development(01/07/2007 – 01/03/2010)
While, during the period of time 05/06/2006 – 05/02/2007 she worked as IT Assistant in UNDP Country Office –Kosovo, Pristina (She Assisted on install, operate, and maintain computer networks and communication systems)
Prof. As. Dr. Fakije Zejnullahu has a considerable number of scientific works, presented and published in scientific conferences and national and international scientific journals, and is currently active in research and scientific work in ICT field.
In basic studies graduated from the University of Pristina at the Faculty of Electrical and Computer Engineering in the field of Information and Telecommunication, while in 2018 she received the title of Doctor of Science in Management Information Systems at the European University of Tirana, Albania.
She carried out a number of professional trainings in the field of ICT and Management, such as:(1) ICT Project Governance and Management in e- government, realized by Crown Agent International Training Center Surrey, United Kingdom; (2) Management Information Systems and Advanced Topics in Management, realized by University for Business and Technology, Pristina; (3) e-Government/m-Government and Strategic Planning in PA, realized by ReSPA, Danilovgrad, Montenegro; (4) Management Track Program, realized by Hope Fellowship, Pristina; (5) CISCO: IT Esencial I, IT Esencial II, dhe CCNA I, realized by Open Institut, Pristina; (6) Certificate of Authorised Tester of KIPA, realized by Kosovo Institute for Public Administration (KIPA), and (7) Authorised Tester for ECDL Package of Microsoft Office, realized by ECDL Kosovo, Pristina
Prof. Ass. Dr. Fakije Zejnullahu speaks English language.
This post is also available in: Albanian