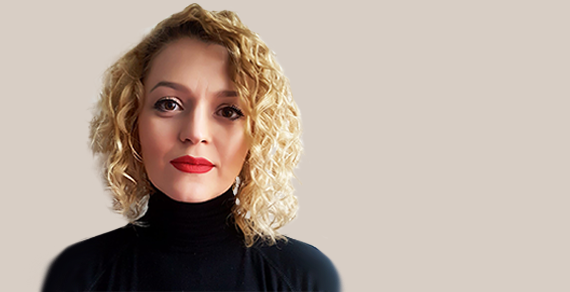 Address:
Str. Universiteti, p.n. 70000 Ferizaj, Republic of Kosovo..
Etleva Blakaj, PhD Candidate
Lecturer at the University of Applied Sciences in Ferizaj
In the academic year 2016-2017, Etleva Blakaj enrolled her doctoral studies in the field of linguistics, at the University of Prishtina "Hasan Prishtina". In 2016 she completed her master studies at the University of Prishtina, Faculty of Philology, Department of German Language and Literature.
In the academic year 2018-2019 Etleva Blakaj worked as a lecturer at the University of Applied Sciences in Ferizaj. During 2016-2018 she was part time at the University of Mitrovica "Isa Boletini". From 2017, Blakaj is a lecturer at the AAB College. During 2012-2018, Blakaj, was head of the WUS Austria (World University Service – Austrian Committee) office in Kosova, an non-governmental Austrian organisation that implements projects in higher education in different countries in the world. During this period, Blakaj was head of Higher KOS "Promoting Institutional Development in Higher Education and Research in Kosova", a project  financed by the Austrian Government, head of the ALLED "Aligning Education with Labour Market Needs", a project financed by the European Union and Austrian Government, as well as of other TEMPUS projects.
In 2015, hired as an expert by the National Qualification Authority, Blakaj evaluated the programmes in the field of German Language, offered by the private schools of foreign languages.
During 2008-2012, Blakaj worked at the Austrian Embassy in Kosova, as an interpreter and personal assistant to the Ambassador.
In the period 2007-2008 she worked as Deputy of Austrian Educational Coordinator for education and culture, delegated by the Ministry of Education of Austria.
During 2005-2007 she worked as a teacher of German Language at the "American School of Kosova" as well as carried the title head of teacher. Between 2003 and 2005 she worked as a teacher of German Language at the Gymnasium "Sami Frashëri" in Prishtina, whereas during 2002-2003 as a teacher at the "Europäische Schule", a school lead by German government.
In May 2017 she participated in the conference "Deutsch – Albanische Sprach- und Kulturbeziehungen in Geschichte und Gegenwart"organised in cooperation with the Faculty of Philology – University of Prishtina and Forschungszentrum Deutsch in Mittel-, Ost- und Südosteuropa (FZ DiMOS).
Etleva Blakaj speaks English, German and Serbian Language.
This post is also available in: Albanian