Industrial Engineering with Informatics – Bachelor
Industrial Engineering with Informatics – Bachelor
The Industrial Engineering with Informatics study program focuses on the development of new cadres in the field of industrial engineering, and the applying of information technology on the processes of processing metals and various plastic materials, using the latest technology and most modern applications of information technology, which match the requirement of the labor market.
Goal
Knowing that, the labor market has lacks of professionals in field of industrial engineering and applying of information technology in product development process, the University, through this program, aims to create qualified local staff, who will support the development of Kosova's future economy.
Overall objectives
For a successful future for students in a competitive and ever-changing environment, the University offers theoretical and practical teaching that helps them:
To understand fundamental concepts of industrial engineering;
To know the types of metals and artificial materials, as well as their processing technologies;
To develop practical skills for various materials-processing, in particular artificial ones;
To apply knowledge of concepts, theories and disciplines in industrial engineering, supported by information technology;
To demonstrate their critical thinking skills in solving complex problems in the field of industrial engineering;
To express complex and sophisticated ideas clearly using a range of formats and media; and
To perform activities with good social and leadership skills, and demonstrate a sense of responsibility.
Job opportunities in the future
After completion the studies, a graduate will be able to work as:
Processor of metal and plastic products.
Computer designer of various mechanical parts
Teachers in primary and secondary technical school,
Production supervisor,
Process developer and designer
Self-employed and entrepreneurial.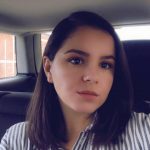 Donikë Guri, 3rd year student in the program of Industrial Engineering with Informatics
The large job perspectives in the region of Ferizaj, as well as the geographical position of the University have made it an ideal choice for me. International mobility opportunities to study abroad, numerous visits to various companies, then practical work, as well as laboratory exercises on the University, offer tremendous opportunities to our progress. Thanks to the variety of subjects in this faculty, we are already skilled in the field of engineering as well as in other fields such as: informatics, physics and mathematics."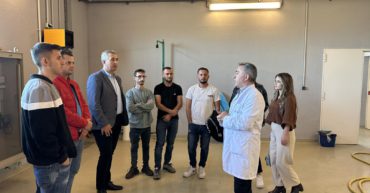 This post is also available in: Albanian