Inxhinieri Industriale me Informatikë – Bachelor 2022/2023
Industrial Engineering with Informatics 2022/2023
The three-year program at the University of Applied Sciences in Ferizaj, Industrial Engineering with Informatics, will offer students the highest international standards of theoretical and practical teaching in the field of Industrial Engineering using various informatics tools and applications. This program will address the concepts of Industrial Engineering through needs analysis and the focus of information technology on problem solving and / or specific needs.
Goal

The mission of the program is to develop specialized professionals in the field of Engineering, with a focus on product development and design using the latest IT hardware and applications easily adaptable to the demands of the labour market. This mission is in harmony with the mission and vision statements of the institution, "… prepare qualified professionals and educated and responsible citizens to develop a professional career and lead a productive life."
The study program of Industrial Engineering with Informatics includes study of engineering and computer sciences. Students in addition to the theoretical aspects will also be introduced to solving practical problems faced by contemporary industry.
Overall objectives
to provide quality education in engineering and computer sciences,
to provide students with theoretical and practical knowledge to work in the future in solving industrial problems,
to promote the spirit of research and independent work as well as teamwork for all students when they face the solution of various engineering problems,
to develop qualified profesionals who will be competent and innovative,
to contribute continuously to local companies by cooperating for the effective solution of their problems they face at work,
to prepare industrial engineers who will be able to adapt and solve various complex industrial problems and who are constantly learners to develop a professional career and become the leaders of tomorrow,
to offer ethical and professional concepts by preparing qualified proffesionals with intellectual abilities who have integrity and are aware of the social needs for a productive life.
Job opportunities in the future
After completion of their studies, graduates will be able to work in the following industries and type of engagements:
Manufacturing and design engineer of industrial systems
Product developer
Process developer and designer
Leader in the manufacturing industry
Self-employed and entrepreneurial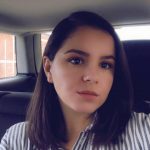 Donikë Guri, 3rd year student in the program of Industrial Engineering with Informatics
The large job perspectives in the region of Ferizaj, as well as the geographical position of the University have made it an ideal choice for me. International mobility opportunities to study abroad, numerous visits to various companies, then practical work, as well as laboratory exercises on the University, offer tremendous opportunities to our progress. Thanks to the variety of subjects in this faculty, we are already skilled in the field of engineering as well as in other fields such as: informatics, physics and mathematics."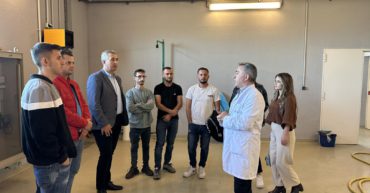 This post is also available in: Albanian