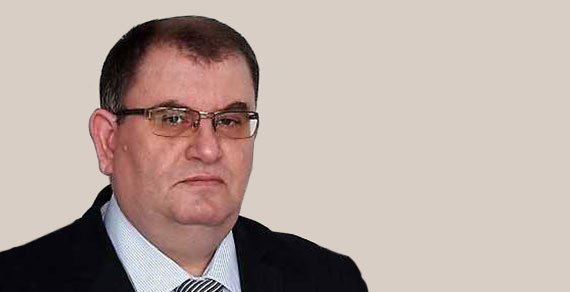 Address:
St. Universiteti, p.n. 70000 Ferizaj, Republic of Kosovo.
Prof. Asoc. Dr. Bislim Lekiqi
Prof. Asoc. Dr. Bislim Lekiqi is a professor at the University of Applied Sciences in Ferizaj – USHAF, in a regular working relationship from 01-10-2018, and engaged since the establishment of USHAF.
From October 2013 he was a professor at the University of Prishtina – Faculty of Applied Sciences until his transformation into University. Since 2010, his academic experience has developed in other higher education institutions such as: "Pjetër Budi" College in Prishtina, AAB College in Prishtina and Ferizaj, University "Ukshin Hoti" in Prizren and at the University " Kadri Zeka "in Gjilan.
Between 2000 and 2010 she was Director of the Regional Employment Centre in Ferizaj, which included the municipalities of Kaçanik, Shtime and Shtërpcë. In 2003 he was a representative of MLSW in the project for the establishment of the National Qualifications Framework for Kosovo.
In 2005 and in the following years, in agreement with ZAV Bonn, implemented the first seasonal employment program in Germany for Kosovar students.
In the period 206-2013 he was coordinator for Kosovo in Balkan Foundation, funded by the German Government, offering institutions and businesses access to professional development in areas such as PPP, Renewable Energy, International and German Quality Standards etc.
He has a considerable number of scientific works, presented and published in scientific conferences and national and international scientific journals. He has also published other papers as well as research on the institutions where he worked.
He graduated in Basic Economics Studies and Master of Science Studies in Management, at the Faculty of Economics of the University of Prishtina. In 2004, with a German Government scholarship, he completed professional upgrading in the Field of Management in InWEnt (Internationale Weiterbildung und Entwicklung GmbH) – Germany.
On 21-03-2013 he received the title of Doctor of Science at the Faculty of Economics and Agribusiness of the Agricultural University of Tirana, with the theme: Effects of motivation in human resources management in processing enterprises.
Prof. Asoc. Dr. Bislim Lekiqi speaks German and Serbo-Croatian language, and for English language he has initial knowledge.
This post is also available in: Albanian