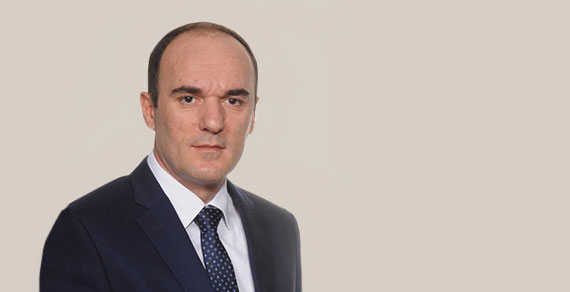 Address:
Str. Universiteti, p.n. 70000 Ferizaj, Republic of Kosovo.
Dr. Arben Tërstena
Artan Veseli is a part-time lecturer at the University of Applied Sciences in Ferizaj, since February 2016.
Artan has graduated from University of Prishtina – Faculty of Economics Department of Management and Informatics, where he was awarded the title Graduated Economist. After an extensive experience in the field of entrepreneurship, he has completed master studies at the University of Staffordshire in the United Kingdom in the field of Business Administration (MBA). Currently, he is attending doctoral studies at Nigde-Omer Halisdemir University in Turkey in the field of Business Administration.
In addition to the academic career, Artan has a diverse experience in the field of management. His experience is related to operations management in enterprise, project management in complex and cros-functional projects, quality management systems, and strategic management of various enterprises. Furthermore, Artan is certified Project Management Professional (PMP®) by American Institute PMI, the World's most credible institute in the field of Project Management. In 2016, he was certified as ISO-9001 Lead Auditor for Quality Management Systems by the Canadian Institute PECB.
Artan is a full-fledged supporter of Kosovo's economic development through education and he strongly believes that this development mainly comes through the advancement human capital which includes the application of best practices in learning, work and everyday life.
Currently, Artan works as a managing director at the prestigious Austrian company VAMED, a branch in Kosovo, which is specialized in healthcare management.
Artan in fluent English, Croatian and Turkish.
This post is also available in: Albanian