The students in the third year of the Faculty of Architecture, Design and Wood Technology, the program "Interior Architecture and Furniture Design", presented the work carried out during the course Seminar (Internship) development in wood processing enterprises, in the region of Ferizaj.
During the students' presentation, the Rector of UASF, Prof. Dr. Agron Bajraktari, and the academic and administrative staff were presented. This made the presentation of students' work and achievements more valuable and welcoming. They, with excellent success, explained the achievements and concretization of the projects realized through the presented products.
At the end of the presentations, Rector Bajraktari congratulated the students for the presented achievements and wished them continued success. Also, he said that he will always be ready to support them in their professional journey.
"The future belongs to you, dear students, young professionals, and we are proud of you", Rector Bajraktari told the students.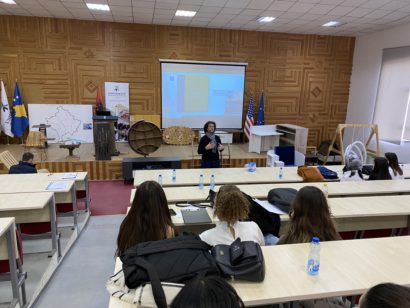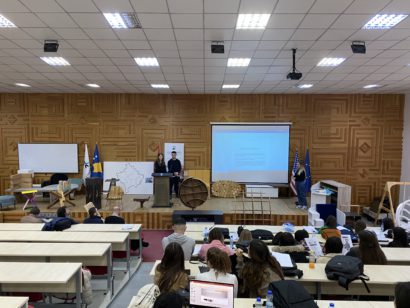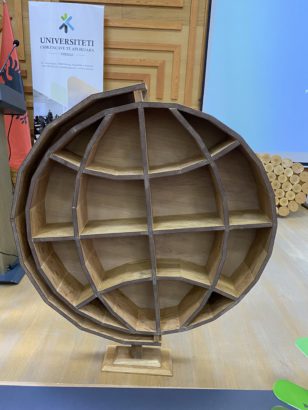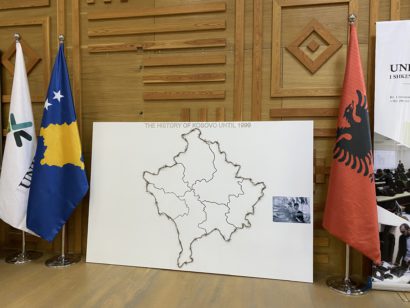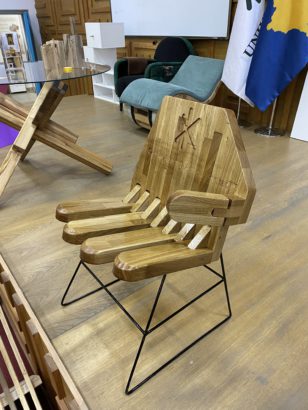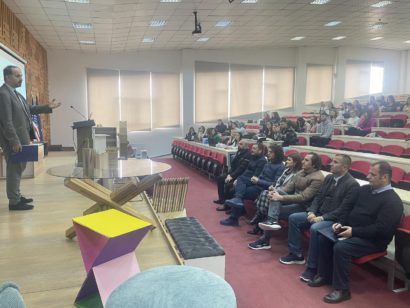 This post is also available in: Albanian