On this special day of celebration, we must remember the sacrifice of the Albanian woman over the centuries to raise and strengthen the family and thus our nation.
They gave birth and educated boys and girls who fought for freedom, as well as intellectuals who inspired them with a sense of patriotism and the desire for work and development. They were indomitable fighters to secure the future, making every sacrifice that time required to emancipate society.
Even today, by supporting every mother, woman, sister, daughter, we give the right power to the future and our country.
Happy 8 Mars!
Respectfully,
Prof. Dr. Agron Bajraktari, Rector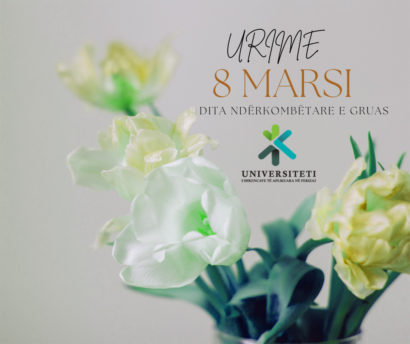 This post is also available in: Albanian