Under the motto "Make the University Champion", the University of Applied Sciences in Ferizaj (UASF) has successfully concluded the University League, taking the first seller in Table Tennis and the third seller in Futsal.
Rector of UASF, Prof.Dr. Agron Bajraktari emphasized the importance of such competitions in the advancement of university sports, but also for the affirmation of sports in training. He said that this university league has been exciting for him and the students involved, while he congratulated the students who, wherever they participate, make the entire University proud.
While, the acting president of the Federation of University Sports of Kosovo, Mr. Gani Ibrahimi, congratulated the students for the discipline shown, meanwhile thanked the team for organizing the competitions.
The participants in the University League of Kosovo were students from the public universities of Kosovo, who competed in different disciplines.
From USAF in table tennis were: Florentina Qorrolli, Eduela Sadrija, Alma. While in Futsall: Egzon Rexhepi, Bleron Azemi, Valmir Islami, Veron Kolshi, Vlerson Sadiki, Rilind Maksuti, Leon Azemi, Shkelqim Azemi, Bashkim Leka, Fatgzon Tifeku, Lorent Koxha, Enis Raka, Ardit Axhami.
The University Leagues are traditionally organized and in the new academic year its III season will be completed and the general sponsor of the University Leagues is Al-Trade Center. The University Leagues are also from the Ministry of Culture, Youth and Sports.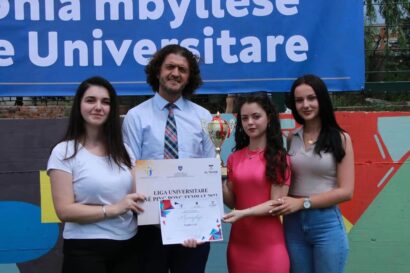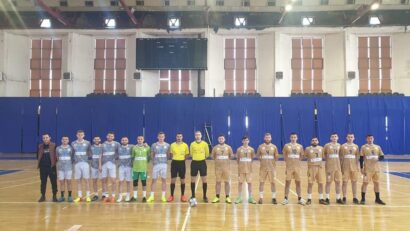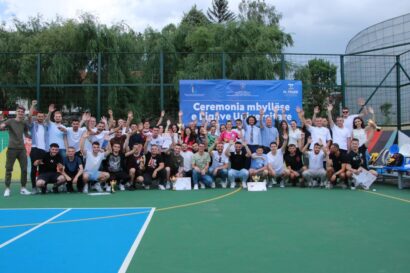 This post is also available in: Albanian