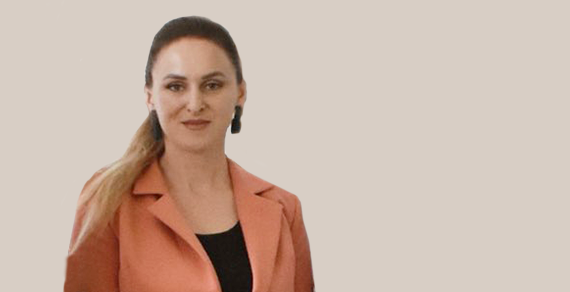 Address:
Str. Universiteti, p.n. 70000 Ferizaj, Republic of Kosovo..
Prof. As. Lejla Ibrahimi
Lejla Ibrahimi is a full time professor at the Faculty of Applied Arts at the University of Applied Sciences in Ferizaj, from 1 October 2018.
From 2015 to 2018 she has served as Public Relations Officer at LinkPlus IT Company, during which period she coordinated events, provided support and traveled as needed, and organized press conferences or different events. She has also maintained positive relationships between the Company and other businesses, employees, investors, lawmakers, customers, or other communities. She drafted and implemented plans for engagements in high-profile speeches, as well as other public relations activities.
From 2008 to 2018 she served as Marketing Manager at Design House, where during that period she has been developing and managing the marketing department, designing marketing campaigns with all the graphics and multimedia services.
Her research interests relate to the field of design in general as well as the history of art. Much of her work has been designing many graphic services such as logos, books, magazines, posters, catalogs, etc., which is worth mentioning the design of the "Silforce" product logo and other packaging for the German company "Dolorgiet" is also worth mentioning the branding of the Academy of Leadership Sciences Switzerland (ALSS) in Switzerland.
She has participated in three exhibitions: "Gjon Mili 2010", "Gjon Mili 2012", and "Three Arches Bridge", 2012. Bachelor and master studies completed at the Department of Graphic Design, Faculty of Arts at the University of Prishtina.
In 2013 she enrolled in the Doctorate in the University of Prishtina, Faculty of Philosophy, History.
This post is also available in: Albanian