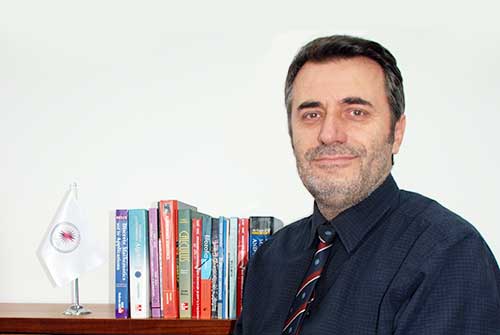 Postal Address:
St. Universiteti,  70000 Ferizaj, Republic of Kosovo.
Prof. Dr. Bujar Pira
Vice Rector for International Relations and Quality Assurance
Prof. Dr. Bujar Pira is an experienced researcher and project manager. He is a qualified Mechanical Engineer with MSc in Advanced Mechanical Engineering from Imperial College London and PhD in Engineering Design from University of Prishtina.
Professor Pira has also preformed numerous other development, administrative and managerial activities, including:
ECTS Coordinators in University of Prishtina (ECTS Coordinator in Faculty of Techanical Engineering),
Vice Dean and Dean of Faculty of Applied Sciences in Ferizaj, part of University of Prishtina,
Currently Vice Rector for International Relations and Quality Assurance at UASF.
Further to that he was a rector of one of the private institutions of higher education in Kosova, Riinvest College. Professor Pira also has a strong ability to write project proposals, with tens of successfully written Project proposals in the various fields, as well as write progress and final reports. He has strong IT skills and Information System Management knowledge and expertise through work experience in Riinvest Institute, where he has been engaged in the strategy development, programme development, local economic development as well as other academic and research related competences in the field of engineering, management, energy, etc.
Furthermore, Professor Pira has an extensive experience working within or in partnership with senior levels of government in drafting and amendments of laws and bylaws as well as policy development, for Kosovo Assembly and Government of Kosovo, all the way to the most recent Project in the development of Health Insurance Fund Information System in Kosovo, in the capacity of the Project Manager. Professor Pira has also been part of numerous international Tempus and Erasmus+ funded projects in the capacity participants as well as institutional coordinator for the most recent Erasmus+ project EUFORIA. Professor Pira, has also published a numerous papers in articles and has participated in international conferences.
This post is also available in: Albanian