Rector of the University of Applied Sciences in Ferizaj (UASF), Prof. Dr. Agron Bajraktari, and the Managing Director of the BONEVET educational institution in Kaçanik, Mrs. Diana Luzha, today signed a Cooperation Agreement for the development of practical skills of UAFF students in this Institution.
The signing of this Agreement serves as a basis for the realization of the practical work of a semester of the second and third-year students of UASF in this institution, the development of research during the thesis, as well as the University's commitment to solving practical problems. / scientific of BONEVET.
Rector Bajraktari, together with the vice-rector Prof. As. Dr. Fakije Zejnullahu, and the Dean of the Faculty of Engineering and Informatics, Prof. As. Dr. Bashkim Çerkini was welcomed by the staff of BONEVET, among whom were also three students of UShAF, already employees of this institution.
The team from the University was accompanied through all the spaces of this business, in which children and young people of all ages develop their skills in different technologies, such as Robotics, Programming for children and adults, 3D Printing, CNC with patterns 2D & 3D, Graphic Design, etc. It was also announced how to enable the use of these technologies through practical work, development games, and various fun activities.
Evaluating as very suitable the environment and laboratories of BONEVET are for student practice, Rector Bajraktari thanked Mrs. Diana Luzha and all the staff of this Institution for the welcome and is open to cooperation.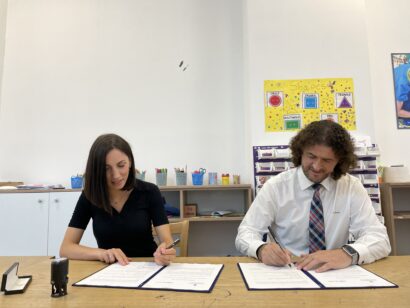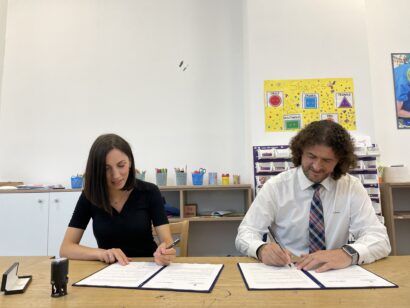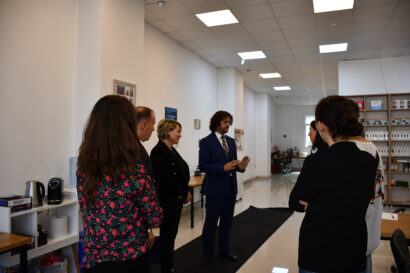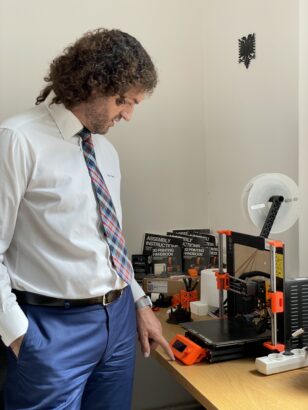 This post is also available in: Albanian